Subscribe to IP Monitor
IP Monitor for Patent and Trade Mark Attorneys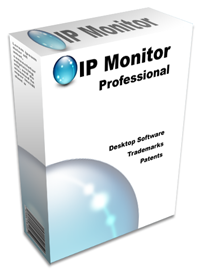 Desktop based
Editable Word format reports
For Patent and Trade Mark Attorneys
Multiuser
IP Monitor for Business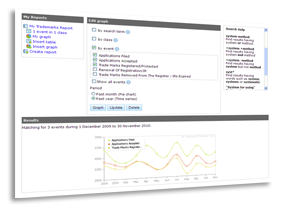 Web based
Monthly PDF reports
User-friendly
Comprehensive
Multiuser
Customisable
IP Monitor is an on-line Intellectual Property report generator for keeping abreast with the latest Australian Intellectual Property developments.
As such, IPMonitor.com.au patent and trademark reporting is tailored for monitoring relevant industry trends, competitors, gaps in the market, infringement risk and patent and trademark portfolios.
Whether you are an inventor, R&D manager, licensing officer, technology investor, patent attorney, IP Litigator or company director, IPMonitor Intellectual Property rights monitoring is essential for gaining comprehensive insight into the Australian Intellectual Property landscape.
Intellectual property reports for monitoring patents and trademarks are quickly customizable and generated instantaneously. IPMonitor.com.au currently indexes more than 1,396,000 events for over 678,000 Australian trademarks and trademark applications and more than 1,160,000 events for over 499,000 Australian patents and patent applications. For more information regarding the capabilities of IP Monitor, have a look at our intellectual property monitoring tutorial for more information.
The benefits of using IP Monitor include:
Time saving – IPMonitor report generation is instantaneous, allowing for a report templates to be customized in minutes from which monthly reports are auto generated. Conventional methods of using the Auspat or Atmoss databases are time intensive.
Cost effectiveness – our research shows that IP Monitor intellectual property reporting is between 52% and 452% more cost effective according to typical Australian professional watching fees, depending on the type of search.
Comprehensive - IP Monitor monitors over 30 types of events for each of patents and trademarks. Such capability is not offered by any other existing systems that we know of.
To set up IP Monitor intellectual property reporting for your business contact us for access to a reporting subscription tailored to your needs.